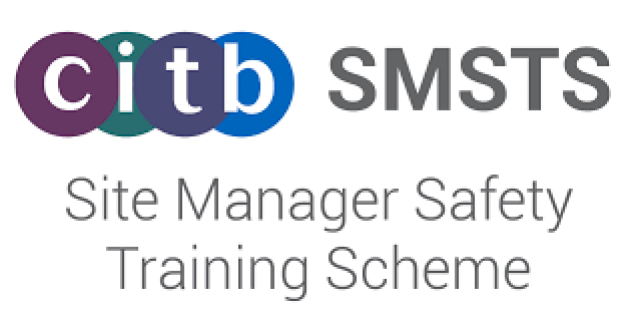 Health & Safety Training
Site Management Safety Training (SMSTS) Refresher Course
Delegate Feedback:
'Very good course, with a very knowledgeable tutor'
About the course
The Site Management Safety two-day refresher course is for Delegates who have previously passed the full five-day (SMSTS) or subsequent two-day Refresher course and can provide proof of attendance. It aims to bring their health and safety knowledge up to date, as well as giving a thorough overview of legislative changes and their impact in the workplace.
The course aims to give candidates an understanding of their responsibilities and accountability for site safety, health and welfare and current health and safety legislation including risk assessment.
Length of Course:
2 Days
Who should attend:
People who currently hold a valid Site Management Safety Training Scheme (SMSTS) certificate - the certificate has to be renewed every five years by attending this SMSTS Refresher course.
SMSTS Refresher Course Content:

Successful candidates will gain knowledge and skills in:
Current focus of HSE's attention
Risk assessment and method statements
CDM Regulations 2007
Construction Health, Safety and Welfare (CDM part 2)
Reporting of Accidents, Diseases and Dangerous Occurrences (RIDDOR)
Overview and changes to the current legislation affecting construction to include:
Work at Height Regulations 2005
Control of Substances Hazardous to Health 2002
Control of Vibration at Work Regulations 2005
Control of Noise at Work Regulations 2005
Fire on construction sites including Fire Safety Order 2005
Construction waste and Site Waste Management Plans

SMSTS Refresher - Qualification
Candidates will gain qualification/certification in:
ConstructionSkills Site Safety Plus certificate.
Site Management Safety Training Scheme Refresher - Method of Assessment:
This is a combination of classroom based theory and tutorials. Candidates will be continuously assessed throughout the course.

SMSTS certificate has to be renewed every five years by attending an SMSTS Refresher Course.
The 6 month grace period WILL still apply to any delegate with a certificate expiry date up to and including 31 December 2015.
All certificates with an expiry date 1 January 2016 onwards must attend the refresher course prior to the end date on the certificate. Any delegate that does not attend prior to the end date of their certificate will risk their right to attend a refresher course and will be required to attend the full course.
All courses at trainingwales are inclusive of VAT.