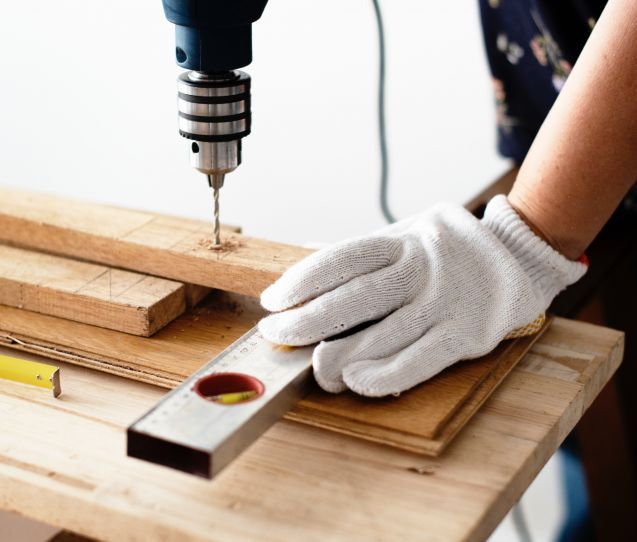 Assessment
Introduction to Carpentry & Joinery
This short intensive course provides a basic introduction
to the skills and techniques associated with the craft of
carpentry and joinery.
The course is delivered using a hands on practical
approach in spacious workshops under the direction of
qualified and experienced carpentry and joinery experts.
Progression Opportunities
Individuals looking to progress to further training and
qualifications can take the QCF Level 2 Diploma in
Carpentry and Joinery (Wood Occupations).
1 evening a week over 5 weeks.
Individuals who are looking to learn and develop their
carpentry and joinery skills with a view to progress into a
career or further qualifications relating to carpentry and
joinery.
This course covers the following topics:
- Skirting boards and architrave
There will be additional course-related costs, learners will
require a range of Personal Protective Equipment (PPE) and
stationery prior to starting on the course including: