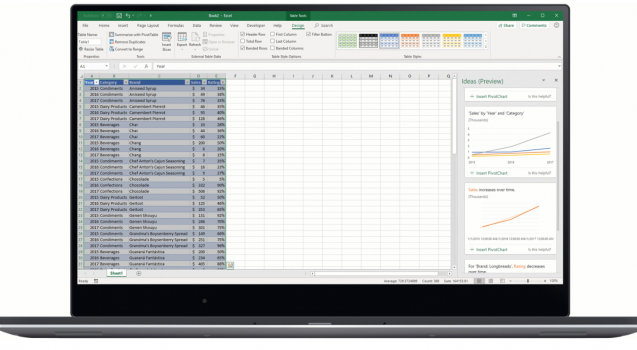 Management Training
Beginner's Excel
In this beginnerís course, you will learn the fundamentals
and basic concepts of Microsoft Excel. This will allow you to
get the most out of the software whilst getting to grips with
the basic tools helping you to become an effective user.
Progression routes are available and all individuals who
wish to increase their Microsoft Excel knowledge may wish
to take the 1 day Intermediate course.
This course is suitable for those who have not used
Microsoft Excel before, are a beginner level user and would
like to learn how to use the software more efficiently.
Internally assessed via controlled tasks.
This course covers the following topics:
- Creating, opening and saving a workbook
- Learn to set up spreadsheets from new
- Understanding the Excel screen and toolbars
(Quick Access Toolbar, Ribbon, Formula Bar,
the Spreadsheet Grid and Status Bar)
- Learn how to do basic maths functions
- Learn how to enter data
- Managing printing and page layouts
- Replicate formulas and functions
- Setting up data for printing
- Using headers and footers
This course is £70 per person.
College certificate and Agored Cymru accreditation.